Home
Authors
Posts by Andy Thomson
London has played a bigger part in Michael Carruthers' life and career than he might have imagined.
Assisted by volatile market conditions, private debt firms have carved out a place for themselves in the mega-financing arena once solidly occupied by the banks.
Private credit has received plenty of acclaim as a well-positioned asset class for the times, but investors are not entirely void of concerns.
At our gathering of private debt professionals from the US and elsewhere, participants had a sense of resilience and opportunity – while also acknowledging that tough times may lie ahead.
The deal cements parent company LCFH's position in the management of consumer and SME loans, leases and mortgages across Europe.
Muzinich & Co can claim an unusual status in being a New York-headquartered fund manager that made Europe its initial target market.
To some, the rules are simply a means of ensuring private fund managers apply the same principles as other asset managers. To others, they demand a strong defensive response.
Lender-on-lender violence is being seen with increasing frequency as private debt firms show their willingness to be aggressive in stressed scenarios.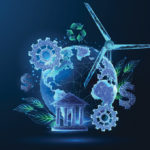 The use of sustainability-linked loans is becoming widespread but pricing and valuation can be complex. John Czapla and Adrian Lowery of VRC consider the issues.
A second survey has backed up an existing one in identifying a declining private debt default rate. The omens for portfolio company performance are promising.